Family Picture day can be stressful! As a mom of three kids and a wife to a man…aka picture hater, I know firsthand how stressful it all can be. From choosing outfits, getting them washed and ironed, coordinating the shoes and accessories, choosing a location, finding a photographer and prepping the rest of the family it can be a bit overwhelming. I decided to make a list of some things that I find help me prepare for family pictures and thought I would share them with you. Here's to a stress free and dare I say "fun" family session experience!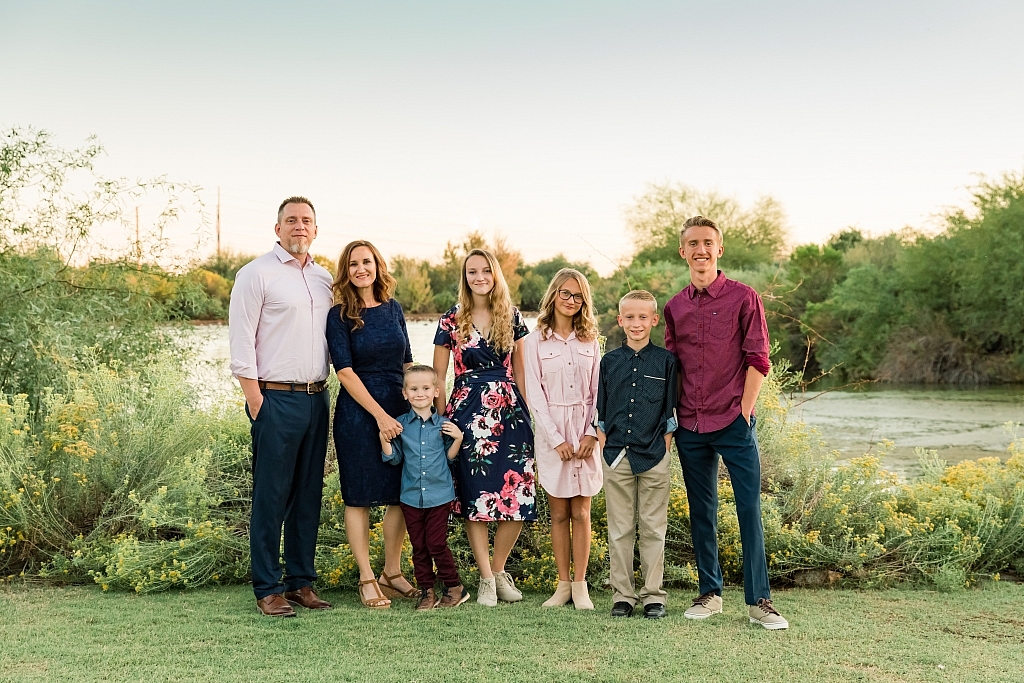 #1. Find a photographer whose work you love and who has A LOT of experience working with families and little kids. It makes all the difference to have someone who knows what to do with little ones when they're not cooperating. I may have a few tricks up my sleeves to help get the kids to relax and smile during photos.
#2. Decide on a location for your photos and choose outfits that will work well with the spot you chose. Arizona has so many amazing photography locations to choose from. If you did desert photos last year, maybe think about changing it up this year and go with a fun urban or green location. All of my clients receive a very detailed style guide with over 45 pages of useful information to help choose outfits for their photos that I email to them as soon as they book their session. I have received a ton of positive feedback from my clients when they read through the style guide. I recommend choosing your outfits as far in advance as possible so that you have time to add to or take away from the selection as needed.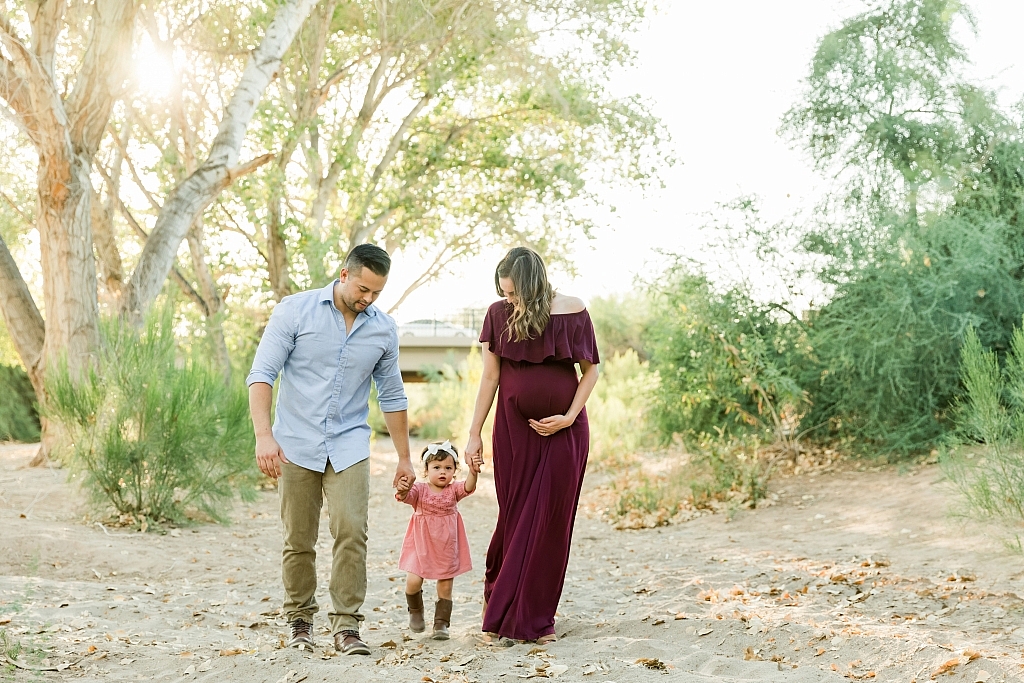 #3. Try on your outfits a week before your scheduled session. This is to make sure everything is still fitting correctly and that there aren't any holes or stains that were missed. At this point there should still be enough time to find any replacement items that are needed. After everything is tried on, iron everything and set them aside in a safe place and remind kids not to wear them until picture day. If you find yourself struggling to pull everything together, feel free to contact me for advice. I love helping my clients finalize their wardrobe and making sure they are feeling great about their selections.
#4. Prepare the family. This one is especially important for little ones but it's also very useful for husbands as well. About 3-4 days prior to your session, start talking to them about what to expect on picture day and how they need to behave. If you're thinking about a bribe, now is the time to share that with them to get them excited. If you're planning to bring a treat or snack with you to the session, make sure it's not chocolate or anything that could make a mess on their clothes or faces. I bring mess-free candy with me to every family session and pull it out if needed. Some kids remember me year to year for my candy and even ask me for it! Continue to talk with your children daily so that they get excited about the experience and not nervous. Some little ones tend to be shy at first and talking about me by name before the day of the session helps them to feel like they already know me when we meet. Prep your husband by letting him know how much family photos mean to you and that you would love it if he could support this! Trust me; I know how much husbands dread family picture day. I always prepare mine days in advance and he gives me that one hour and even tells me after that it wasn't as painful as he was expecting!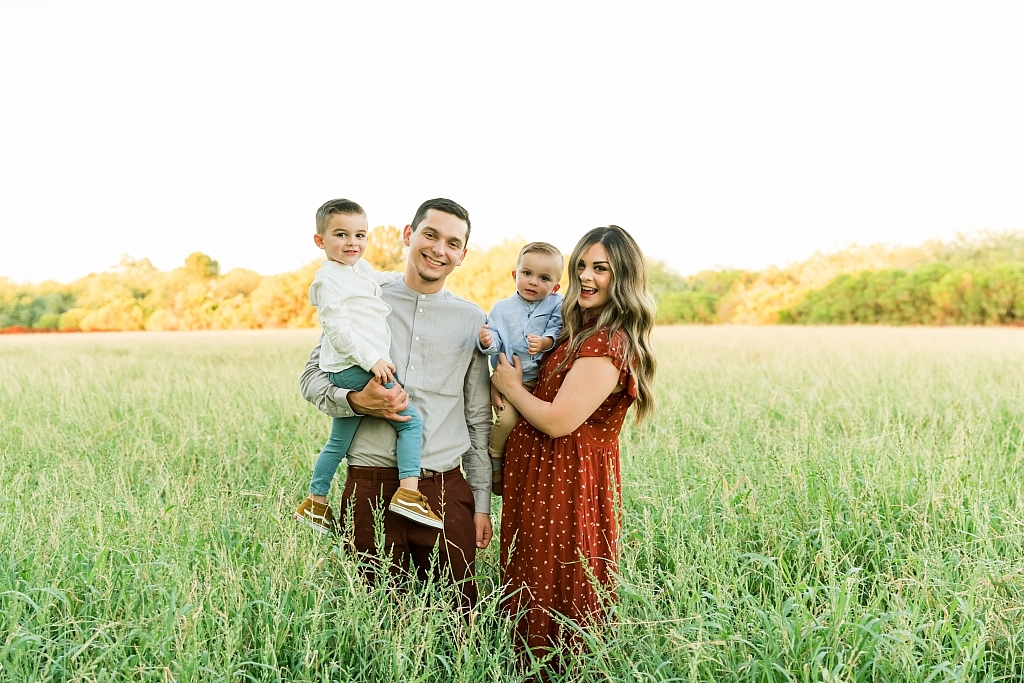 #5. The day before the session, pack a bag with snacks, props, bottles and formula (if applicable), pacifier, diapers & wipes, bribery item, pair of flip flops to walk in if wearing heels, etc. On the day of the session, add any hair items (bobby pins, brush or comb) or makeup (lipstick) that you might need during the session for touch ups. Once the bag is packed, put it somewhere that you won't forget the day of.
#6. The day of the session make sure everyone is fed and teeth are brushedPRIOR to changing them into their photo outfits. For toddlers or younger children, I recommend dressing them when you arrive at the photo location. One time my son puked all over himself on the way to family pictures. Luckily I hadn't changed him into his clothes yet! We don't want any reason for outfits to get ruined on the way to pictures.
#7. When you arrive at your session, try to relax. Take a deep breath and trust your photographer. Kids usually respond better to direction if someone else is telling them to do something and not their parents. I ask parents to follow my lead and let me get the kids attention for photos so that the parents can be photo ready as soon as their kid/s look at me. I have a lot of tricks up my sleeve to get the attention and cooperation of little ones. Try to remain calm if your kids are having a hard time and give me a chance to work my magic! I create lots of opportunities for parents to play and interact with their children. I'm looking for the fun moments that you have together as a family and capturing it organically and artistically. Trust your photographer and know that I will deliver images that you can cherish for a lifetime.
Thanks for reading my 7 tips for a Stress-Free Family Picture Experience! If you'd like to book a session with me, please do so here: https://photosbykacy.com//book-now/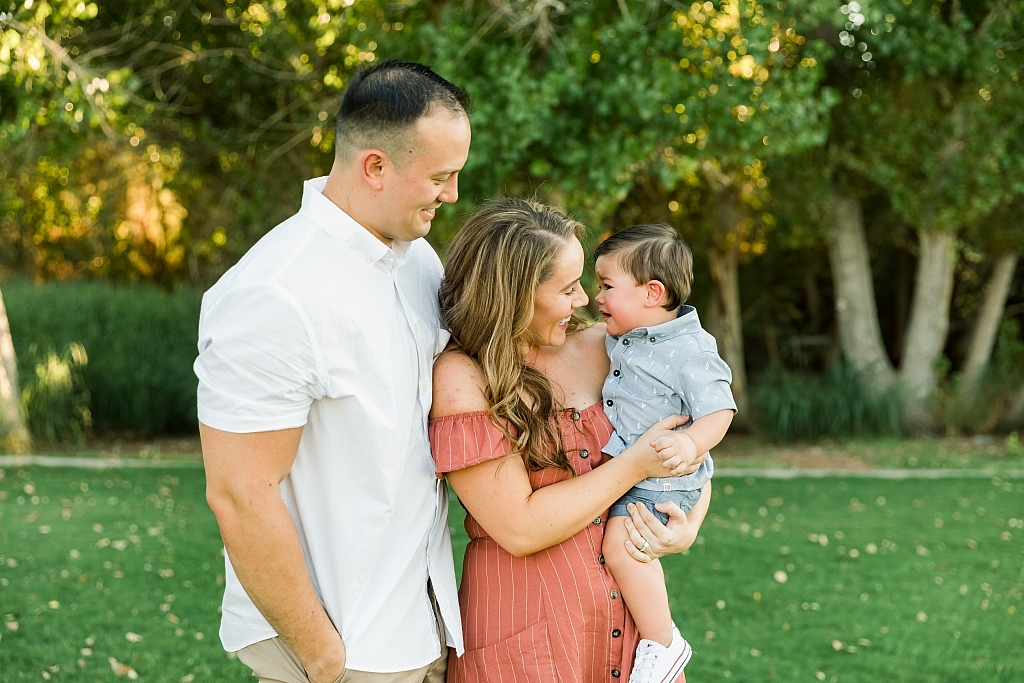 ---
---